Thank you for choosing Capital Renovation & Construction Inc. for your project! We appreciate the opportunity to serve you. We want to make your project an exciting experience.
As a homeowner, we want to make sure you to know what to expect during the remodeling process. Clear and consistent communication between you and the construction team – before the project starts and while the work is in progress – is key to your project's success.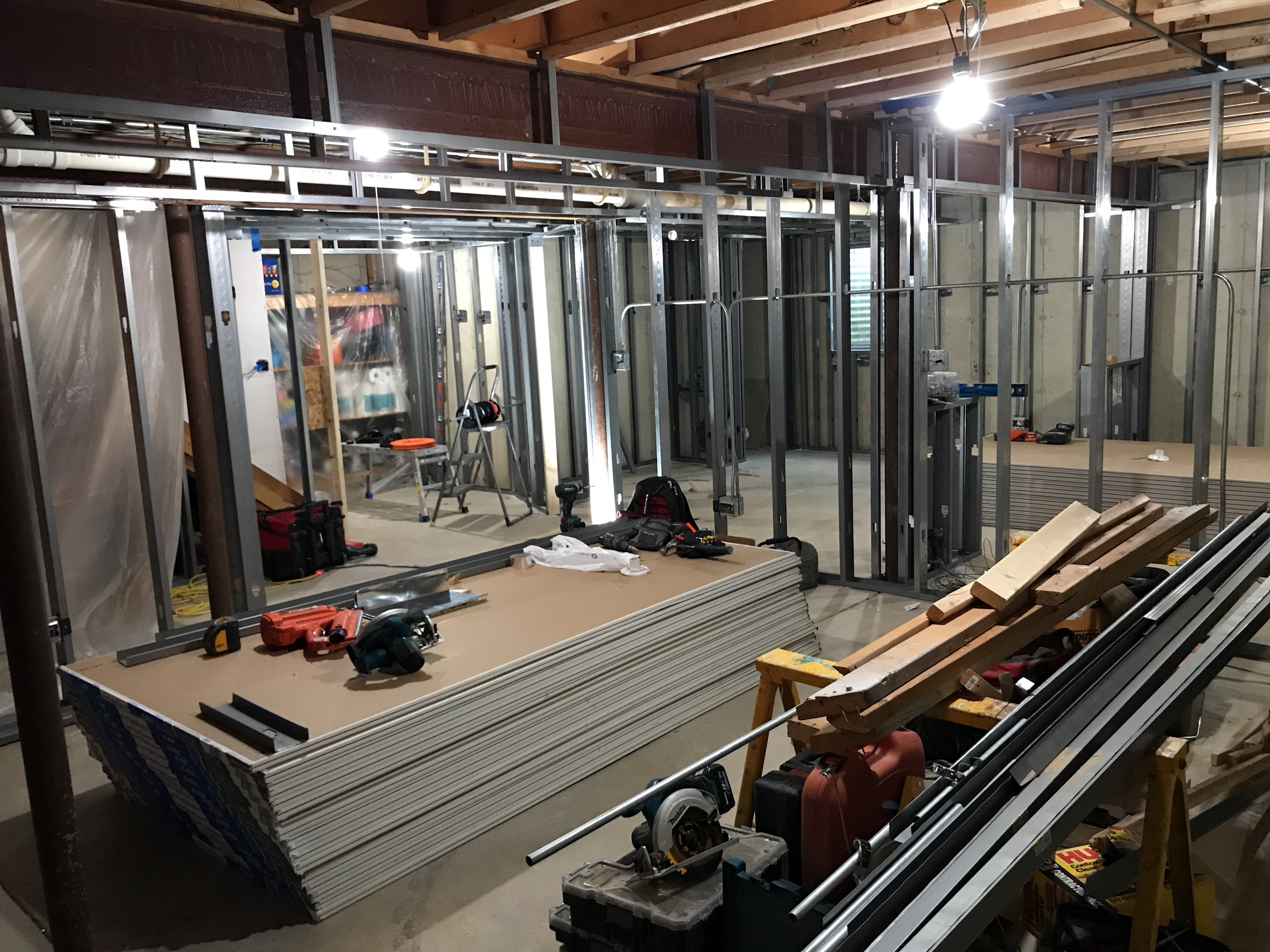 What to Expect During Remodeling
The Job Is Starting!
You are excited and enthusiastic, but are you ready to deal with the disruptions to your home and your routine? If your project is extensive, you might consider moving out temporarily. If you are going to stay in the home, here are some strategies to help you through the experience:
After the materials are ordered, your project manager will schedule a pre-construction meeting at the job site with you and our lead tradesmen. Details such as where to place the lock box, store materials for the project and preferred entrance are discussed.
Good communication prevents most problems, so make sure you agree on a system for staying in touch.  Share your concerns as they arise. A minor adjustment early on might avoid a bigger setback later.
Do Not Panic!
If you discover a problem, get all of the facts, and then contact your project manager. Questions that do not need an immediate response can be left in the project binder. Problems, or we prefer to call them challenges, are an inherent part of the remodeling process and we will work with you to alleviate your concerns and solve them as soon as possible.
Expect the project to feel like it is taking too long. There will be times – usually three to four weeks into a project – when it seems like not much is happening. During the first few weeks, there is a flurry of excitement following the demotion of your existing project and the creation of a new space. However, as we approach the fine details of the project, it is the quality of the work – not the speed – that will distinguish a Capital Renovation & Construction project.
Scheduling
About one month before delivery, our project manager will call to say which week you can expect delivery. Our project manager will call again to confirm the day of delivery.
Cabinets and other materials will be delivered to your home by van or semi-truck. You must provide a storage area until installation begins. Be sure to inform your homeowner's insurance company of this storage.
On the first day of installation, we will bring all the tools and materials that we will need for the work. Our project manager will contact you if there is any delay.
A typical project can take approximately eight to ten weeks from the time we arrive to the start of the work to substantial completion. This period can vary depending on the scope and complexity of the project. Small detail items may take longer. Please be aware, there will be days when no one is working at your job site. We will review the overall project schedule with you so that you are familiar with our plans. Our team arrives at approximately 7:30 A.M. and departs at 4:00 P. M.
Communication
Once it begins, it is vital to the success of your project and your peace of mind that all ideas and possible concerns are communicated exclusively through your project manager, as doing so will greatly minimize the chance of any miscommunication. It is the responsibility of your project manager to make sure everything is moving on schedule and to your satisfaction, great communication with you is a key factor in doing so. As great as our tradesmen are, their time is better applied to the quality of the task at hand and appreciating the high praise on the quality of their work.
Before Our Team Arrives …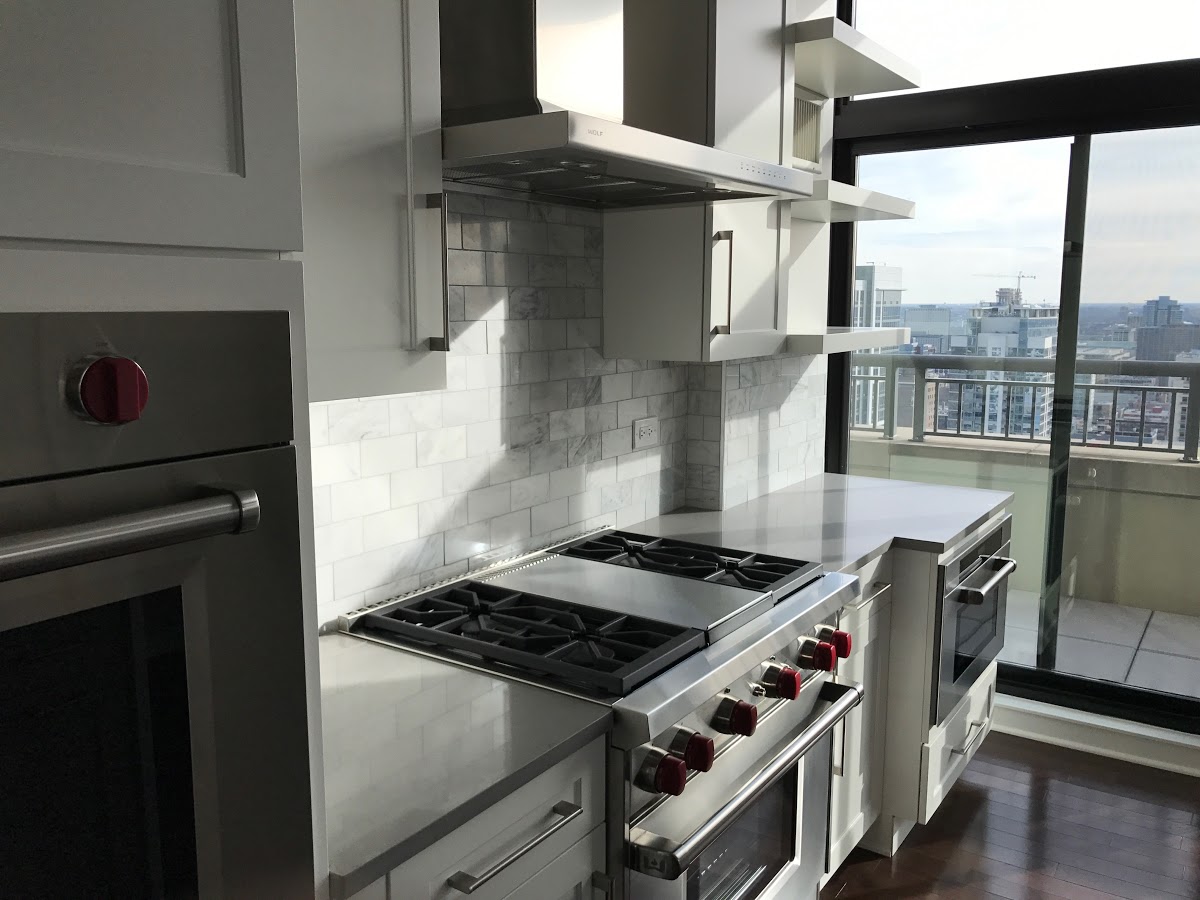 Preparation Work
Did you plan to so some of the preparation work yourself, such as removing old cabinets or flooring? Please check your contract. If any of this work is your responsibility, please have it completed before our installers arrive. This will avoid delays and/or extra labor charges.
Clearing the Decks
If we are removing the existing kitchen, please remove everything you want to keep. Clear off the countertops and empty the cabinets. Even if you are only having new countertops installed, you should empty your cabinets because the work creates a lot of dust. Empty closets too, if we have work to do in them.
Protect Your Valuables
Paintings, hanging plants, knickknacks, anything on your walls and adjacent walls should be moved to another room. Valuable antiques and irreplaceable and often fragile. We prefer not to move them. Please give them the care they deserve by making arrangements to have them moved in advance.
Debris
Since all new cabinets have a protective wrapping, there will be an accumulation of cardboard, paper and other debris. Old appliances and countertops may also be thrown away, preferably recycled or donated. More than likely, there will be a Dumpster placed on your property. Our project manager will determine with you the best location for this.
Safety
We'll appreciate your cooperation in keeping everyone, including pets, out of the room being remodeled. Some of the adhesives are toxic when wet, some cannot be removed from clothing, and power equipment and sharp tools are always dangerous when children are around. In addition, some products break easily when they are partially cut and fit. You will receive a better installation when all of the installers' attention can be concentrated on the work.
Contact Availability
While it is not necessary for an adult to be present while work is in progress, we ask that you please place a permanent note beside your telephone where you can be reached. If an emergency occurs, we'll need to know how to reach you quickly. Lock boxes will be provided, if needed, so that our installers are able to enter your home if no one is present.
Dust Covers
Sanding, sawing, and other preparation work creates dusts. You may wish to cover furniture and other objects in rooms adjacent to the work area to protect them. Old sheets, inexpensive drop cloths and painters' plastic are ideal for this.
New Construction
New construction may leave plaster or drywall joint cement droppings on the floors.  If your drywall or plaster contractor didn't clean up when he finished, please arrange to have it done before we begin.
The Installers
Our installers are experienced and have received specialized training. Our project manager has reviewed your order for accuracy, has discussed it with the installers, and will have covered the details on your particular design. The installers are professionals and take pride in their knowledge and craftsmanship.
Leftovers
On some products, we send a greater quantity to the job site for our convenience than what we've estimated for the job. The installers will return this excess to the warehouse. Normally, our installers remove all waste and debris for disposal. Please tell them if you want the waste pieces.
Things to Expect During The Job
Most kitchen remodeling jobs require that water be cut off in part of the house during installation. Remember, dishes can be washed in the bathroom or laundry sink, though the use of paper plates tends to be the most hassle-free. Hot plates are convenient to use when your cook-top or range is out of working order. A little advance planning makes the inconvenience more tolerable.
Our cabinets are high-quality construction, but doors, drawers, etc., are not given final adjustment at the factory. When our installer starts installing cabinets, you may notice some doors and drawers do not line up correctly. This is normal. The installer knows how to make adjustments in these situations. When installation is complete, he will ask you to inspect the job, and he will be happy to adjust any doors and drawers to your satisfaction. If a door or drawer is damaged in shipment and cannot be repaired on the job, we will gladly reorder the same item from the factory. This is your uniquely designed project and we want you to be pleased with it.
Change Orders
During the remodeling process, you may decide to add a few additional items for our installation crew to complete. It is the perfect time with our people already on site and your lives already disrupted. Please be sure to have our project manager prepare a change order for this work and note that it will add additional time to the project.
Water Leaks …
On most jobs, plumbing is disconnected, moved and reconnected. Please check for water leaks several times following hook-up. Sometimes a leak is so slow that it may not be apparent until the following day. Your alertness will prevent water damage due to a sustained leak. If you do discover a leak, place a pan or bucket to catch the drip while you wait for the plumber. Please be sure that it is a leak, not just condensation, before calling.
What to Do After The Job Is Complete
Protect Your Investment
Use the cleaning materials and methods recommended by the cabinet, counter, floor, appliance and fixture manufacturers.
Appliance Literature
All "use and care" booklets and warranties packed with your new appliances will be left inside the appliances. Read them carefully and file for future reference. If you need service on any appliance, you may call our office for the name and phone number of the factory authorized Service Company.
Moving Appliances and Furniture
BE CAREFUL! Do not damage your new floor when moving objects over it. It is of utmost importance that heavy furniture or appliances not be dragged across the floor. Heavy objects tend to settle into the floor somewhat. When you pull or push them, they are actually pushing against the slight dip of the top surface, which may cause damage.
While we have not touched on every single item or obstacle you might encounter during your project, this does give you a good overview of what to expect. Please be patient and trust in our crew to complete your project. The finished project will be worth the wait, and will provide you years of enjoyment and beauty.