Interior Remodeling Specialists
Providing an enjoyable and timely experience.
Commercial
Services
Capital Renovation & Construction delivers commercial remodeling services in Chicago's Southwest Suburbs. We provide the skills and experience to manage all forms of interior commercial build outs and remodels.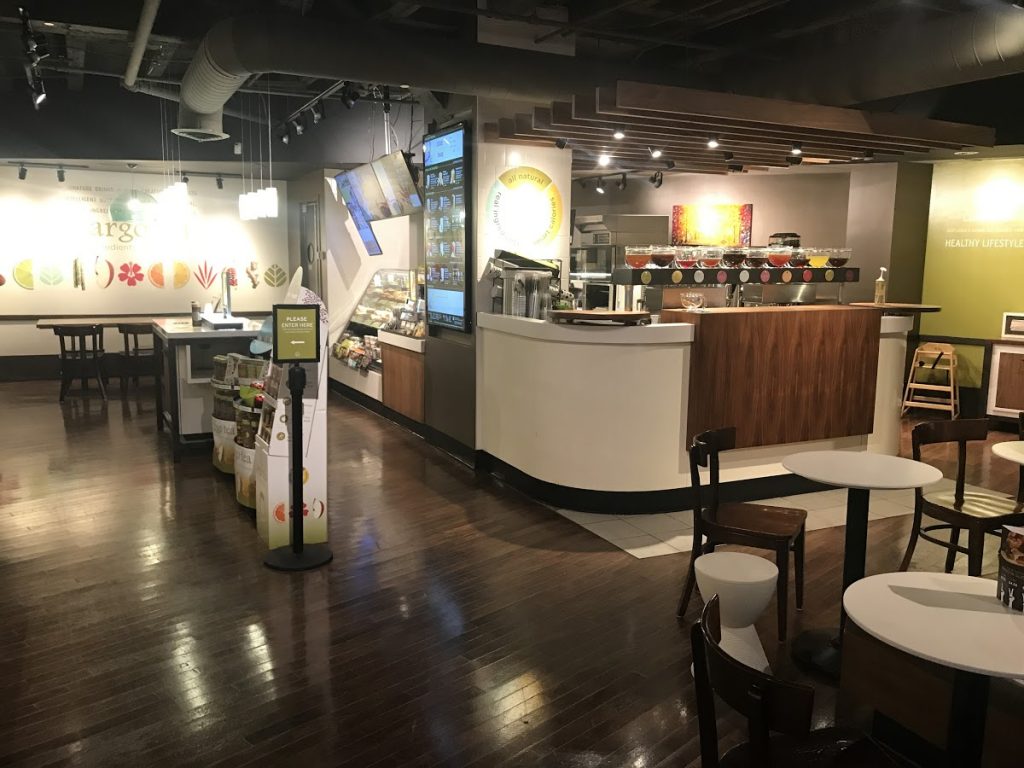 What People Are Saying About Capital Renovation
"I have used him three times. He shows up on time, work is superlative, he is great with his pricing. He is highly skilled in all his work.. He has taken out all the cabinets and shelves, replaced the work. He is very good at what he does."
"Capital Renovation & Construction remodeled my house in La Grange, IL and we were extremely happy with the results. Carlos, the project manager, and his crew were very professional. From day one, my husband and I were informed of every step of the process. It was our first renovation so good communication and advice from Carlos were very appreciated. They stayed in budget (which is always important) and met the project deadline. We will contact Capital Renovation & Construction for future projects in our house without hesitation. Thank you all : )"
"I have used this company for multiple projects. Very clean, professional and honest. Definantly a 5 star company…

If you want a reliable crew… these guys are it."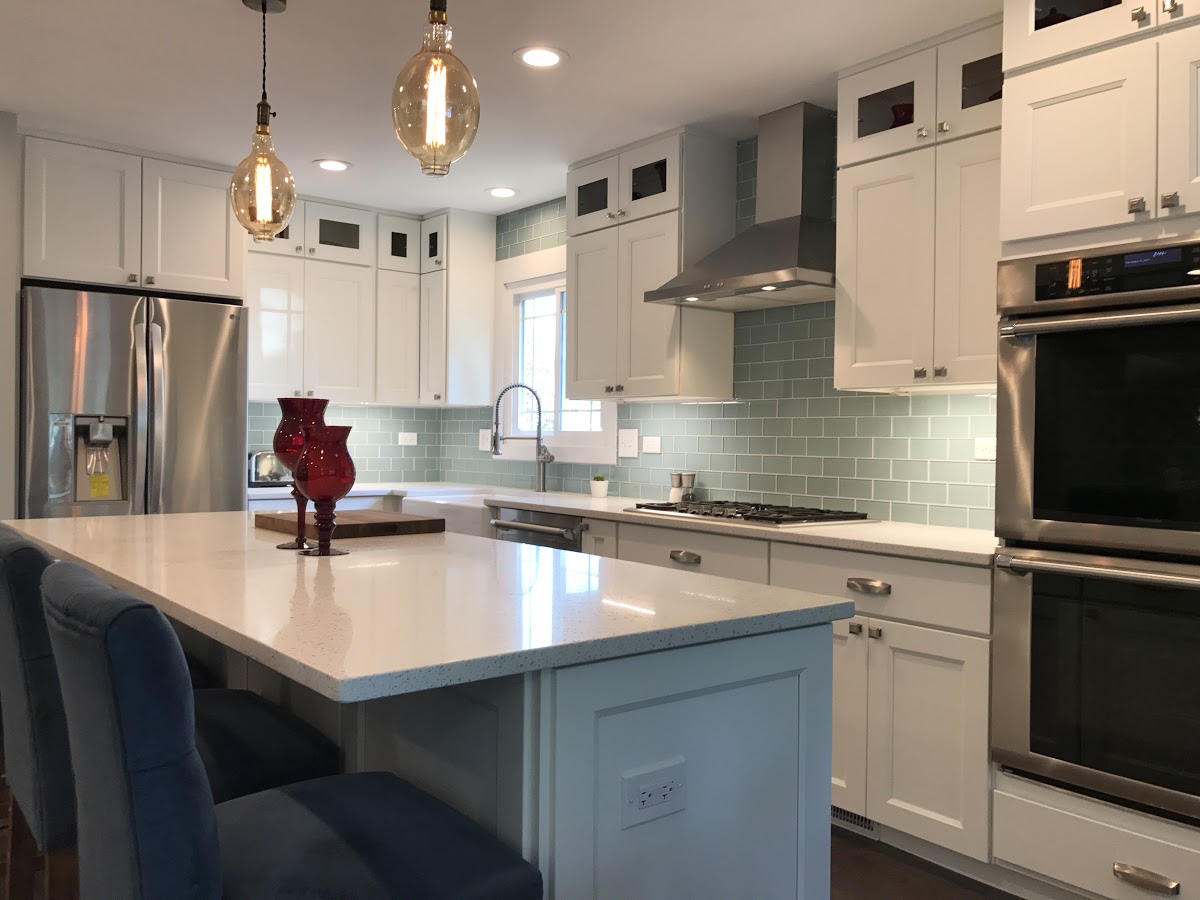 The Capital Renovation & Construction Difference
Because It Matters
Client communication and care come first.

We return calls and reply to emails promptly.

We show up on time and keep you informed of schedule changes in a timely manor.

Our sub-contractors are fully licenced and insured.

We provide contracts that are comprehensive and easy to understand.

We take measures to ensure the protection of your homes existing condition and your quality of life.

All tradesmen and sub subcontractors are hand picked.

We have and extend to you, established working relationships and preferred pricing with local premium suppliers and fabricators.

Exceptional quality craftsmanship and guaranteed labor for five years.

High quality, cost-effective solutions to project challenges.

80% of our business is repeat or referral.

We have an A+ rating with the Better Business Bureau.

We're local, and we are very familiar with the licensing, insurance and permit needs in the area.
How We Work
At Capital Renovation & Construction, clear and consistent communication come first. Followed by high quality workmanship, clean project conditions and timely completions. All together providing an enjoyable experience with beautiful results.
Clear and consistent communication is at the core of our process. We have a 5-step process that includes:
A phone conversation where you'll tell us about your project goals.

A visit to your home to get more familiar with each other – and your project space.

Draft layout, refine design and select finishes.

Enter our remodel contract.

Enjoy your new space with the added piece of mind of a 5 year workmanship warranty
How We Price
After we get an idea of your project goals and have assessed your space, we'll discuss our ideas with you and give you estimates and decide upon a budget. The cost can vary drastically from project to project, depending upon the work to be done, the size and structure of the space, and the materials you want to use. We'll work with you to come up with a design and plan that makes the most sense.
We recommend researching pricing ahead of time to get an idea of how much projects like yours cost. Check out our pricing guides for example estimates based on our previous work. Please keep in mind that no two projects are exactly the same, so the costs are just to give you a ballapark idea.
Areas  We Serve
Capital Renovations & Construction Inc. is located in Bolingbrook, IL. We've been providing interior design and remodeling services since 2002 for homes in Chicago's southwest suburbs. our past projects and service areas include; Bolingbrook, Naperville, Hindsdale, Romeoville, Lisle, Downers Grove, Plainfield, Oakbrook, Lemont, Burr Ridge, Wheaton, Oswego, and Aurora.
We want to be sure we can offer prompt personalized service. If your city of village is not listed, please contact our office to confirm our service availability.
How To Have A Successful Remodel Project
Many homeowners will say that one of the most challenging aspects of renovating or remodeling their home is finding the right contractor who can get the job done right, on time and on budget. You can rely on Capital Renovation & Construction to provide the quality, value, service and care you are looking for. Regardless of which company you choose to work it, we want you to understand what it takes to have a successful remodel.
Know Your Rights As A Consumer
The Illinois Public Act 91-230, also known as the Illinois Home Repair and Remodeling Act, is designed to protect consumers from potential scams and misunderstandings relating to home remodeling and repair. It requires  anyone engaging in the business of home repair and remodeling work over $1,000 to provide a copy of the "Home Repair: Know Your Consumer Rights" pamphlet to its customers prior to the execution of any home repair and remodeling contract. The consumer shall sign and date an acknowledgment form entitled "Consumer Rights Acknowledgment Form".
More information about the Illinois Home Repair and Remodeling Act can be found at The Illinois Attorney General website.
The Importance And Value Of Permits
Not every remodeling job will require a permit, however most projects that involve structural work or change to the plumbing or electrical of a home, do. Building codes vary by jurisdiction though most cities and towns require permits for construction work.
Another reason permits are important is because homeowner's insurance companies typically frown upon unpermitted remodeling work. If the proper permits required by your city/town or county haven't been pulled, chances are slim that they'll be willing to cover any claim you might make if trouble occurs.
The National Association of the Remodeling Industry, NARI, says that consumers should expect a contractor they hire to obtain a permit for the job.  A competent contractor should know what inspections and permits are needed, if any, and be able and willing to pull them for you before starting work. It's a good idea to select a contract who is already familiar with the permitting process in your area.
The Importance Of  Hiring A Licensed Contractor
Contractor licensing requirements vary from state to state, but you need to make sure contractor is credentialed or licensed to performed the specific jog you are hiring them for. For instance, a contractor with only a credentials / licencing to do plumbing work should not work on your roof. You could be at risk of being fined or endanger the safety of your home if you have unlicensed or improperly licensed contractors working on your home.
The HomeAdvisor website provides contractor licensing requirements for each state. You can also visit the Contractors License Reference Site and verify whether or not a particular contractor is licensed.
The Importance Of  Hiring A Properly Insured Contractor
Although most consumers know to ask the obvious questions of potential contractors, fewer people know to check whether a contractor has the proper insurance. A contractor should have liability insurance that covers property damage, as well as workers' compensation.  Having the right insurance is very important. Don't be afraid to ask to if you can see their certifications of insurance so that you can verify both that the contractor has the right types of insurance and that it covers the kind of work they will be doing for you.
How To Choose A Contractor
An excellent contractor will:
Know what permits, if any, are required and pull them for you.
Have the proper insurance for the job you are hiring them to do.
Be able to provide a portfolio of past jobs that showcases the quality of their work.
Include a quality warranty.
Have positive reviews from previous clients that they can direct you to.
Possess a reputation for completing projects on time, within budget and as expected.